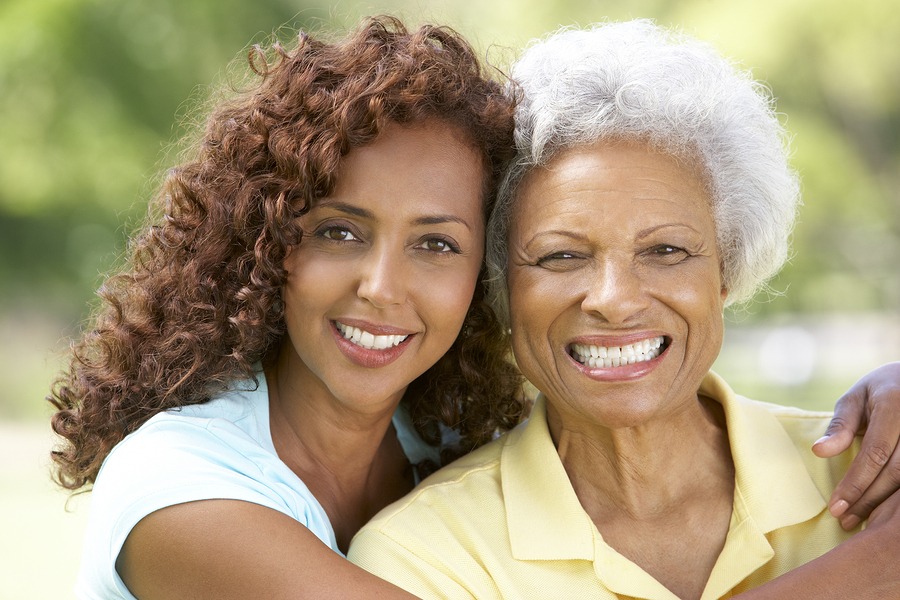 Life is unpredictable, you never know when a terrible accident or an illness can take you away from your loved ones. However, life insurance doesn't have to be unpredictable and can leave your family better off financially if you take the right steps. As children the idea of our parents passing especially the unconditionally loving mothers is unfathomable. However, your mom would want to leave something behind to you and possibly her grandchildren. So if you decided that it may be a good idea to get a life insurance policy on your mom we're here to help you with the process. Here is a quick summary below:
The answer is yes, you can take out life insurance policy on your mother.
When it comes to buying life insurance for a family member whether it being your mom or ad you will have to display to the insurance company what is referred to as "insurable interest".
The first thing you will need to do in order to purchase a life insurance policy on your mom you will have to receive her consent. It's almost impossible to take out a life insurance policy for someone who doesn't give you their consent. They will also have to do a medical exam unless you decide to buy her a no medical exam policy, which can be more expensive than a traditional life policy.
There are two major types of life insurance, term life, and permanent life insurance.
So can I take out a life insurance policy on my mom?
The answer is Yes, you can secure a life insurance plan on your mother's life. You probably have thought about getting a life insurance policy on your mom because;
she probably doesn't think she needs it.
she doesn't like doctors.
she doesn't trust insurance companies.
she thinks it's too creepy to talk about how one day she will die.
or maybe she can't afford any life insurance in the first place.
Either way, you are doing a good thing for your mom, considering to buy life insurance for her will help you and your family out and it will protect your mom. The truth is that people make up millions of reasons to avoid buying life insurance but that doesn't change the fact that everyone, including your mother, will die. 100% of all Americans will eventually die, and of those, only 52% will have life insurance in place.
How to buy life insurance for your mom
Buying a life insurance plan on your mom is an easy process as long as there is an insurable interest demonstrated to the insurance company. An insurable interest is that if your mother died it would somehow affect you financially or affect your way of living. It can affect you because for one you'll have to pay for all the final expenses and in some cases, your mother was helping you watch your children or supported in other parts of your life.
Although, insurable interest is great to have from our personal experience if we let the carrier know that your mom wants to leave something behind to you that will usually suffice.  The biggest factor is going to be your mother simply giving you consent to buy a policy on her. Once she is okay with that you can take care of finding the right plan and getting the application started. If you are going with a traditional life insurance plan your mom will have to complete a paramedical exam. This is where a nurse will come out to check all her vitals and this is actully paid for by the life insurance company. (free physical)
What type of life insurance should I choose?
There are two major types of life insurance, term life, and permanent life insurance. Whether you choose a term or permanent life insurance policy that is all up to you. If your mom is quite elder then term life insurance may be purchased because most permanent life policies have a cut off age of 65-75. Term life is a life insurance plan designed to provide short term protection with simplicity. Term lengths vary depending on the carrier but most carriers offer 10, 15, 20, 25, and 30-year terms. Permanent life insurance consists of three different policies. Whole life, the most popular, Universal life, the most flexible policy, Indexed Universal life, an in between investment policy, Variable Universal life, an investment policy with no floor. Whole life insurance offers coverage for, you guessed it, your WHOLE life, and may be a better option for your mom than other permanent life insurance types unless your mom or you would like to make investments with those policies. If you are not looking to make investments then you should look into the whole life, which offers cash value build up, or term life, which is the most affordable type of life insurance.
How do the premiums work if I take out a policy for my mom?
Well, in most cases you should become the owner and the payor on the policy because it is in your best interest to make sure that the policy you take out won't lapse. Your mother will be the insured but you will own the policy so all the decision making is in your hands. Whichever way you plan to pay the premiums you will still need to tell your mom to pay the first premium because some insurance companies require the insured (your mom) to pay the first premium but afterward you can switch the payor to be yourself. Don't worry about this too much because an experienced agent will set everything up correctly during the application.
Is it worth it?
In all honesty, life insurance is always worth it because you never know when your last day is on this planet and you really don't want to leave your burial costs on your family or your debt on them too. Funerals can cost thousands of dollars and unless your family has that kind of money then you should consider buying a life insurance policy so they don't experience financial stress. Not only will they have to pay for your funeral, burial or cremation, your debt (loans and even mortgages) but they may have to pay estate taxes.
Work with us!
You probably are ready to buy a life insurance policy on your mom and wondering what's the next step. Well, the next step is to work with the best insurance agency online which you guessed right…is us! Here at InsureChance, we work with over 60 top rated insurers and will scour the entire marketplace to get you the most for your premium dollar. Also, since most parents are older they have some health issue which can become a problem with many life insurance companies. We can help you with that since one of our many niches is getting people approved with pre-existing conditions. Since we are an independent agency we can use one exam for all of our companies so you won't have to restart the process for your mom if she gets turned down. If you weren't aware life insurance rates are fixed by law and our service costs you nothing. So call us today or use one of our quote engines to start shopping for life insurance. Welcome to InsureChance and thank you for reading!