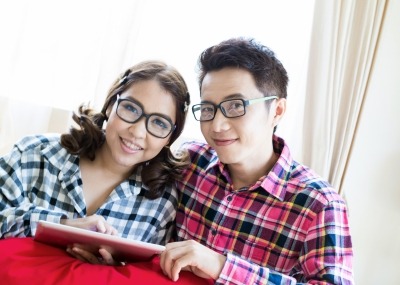 Term Life Insurance is one of the most common bought life insurance products and for a good reason. It's popularity comes from simplicity and affordability. There is no better way to get a high amount of protection with a low monthly premium to protect what's important. With thousands of companies offering term life insurance how do you compare plans if they are both term?
Term Length
When comparing different term policies it is important to make sure that the plans are identical. Term life insurance is offered for certain periods from 5 to 30 year time frames. Last thing you want to do is compare the cost of a 5 year term to a 20 year term since the longer term policy will cost more no matter the other factors.
Carrier
Picking a company with a strong financial rating is a good way to further filter through your selection. Although cost can be a huge determining factor you always want to pick a solid company that is not going to disappear tomorrow. One way of doing this is looking at the company's A.M. Best Rating grade. The grade scale ranges from A++ to F but personally I would never recommend a company below an "A" rating.  In addition to the company's rating you also want to do some additional research to see what other customers are saying about their experience with the carrier. When looking through client reviews you want to focus in on customer service, products satisfaction and claims processing speeds.
Conversion and Renewability
You also want to see if the term plans you are comparing offer convertibility and renewability. Convertibility allows you to convert your term policy to one of the company's permanent life insurance products with guaranteed insurability(that means not taking another exam). Let's say you have a 30 year term but the mortgage is paid off, the kids are out of college and now you don't need a large amount of coverage. Instead you still want  something small to at least cover final expenses. In this case having an ability to convert regardless of your health is very important so you can acquire a permanent coverage for those final expenses. Renewability is similar to convertibility but instead of converting you renew your term on a guaranteed basis just remember to do it before term expiration or not past age 65 in some cases.
Policy Riders
Depending on the company, each term life plan will have a variety of "add-ons" known as "riders." Accelerated death rider is usually the only one that comes at no charge. This rider will give you the ability to get up to 50% of your protection amount while you are still alive if you have less than 12 months life expectancy. Great feature if you need money for medical treatment or to check off your bucket list.  There are many other riders such as waiver of premium, child rider, accidental death rider, guaranteed insurability rider and disability rider. If you really want to learn about different policy riders check our in depth explanation on riders here.
Cost
Monthly payment of the term life insurance policy is usually the most important determining factor, so if all else is equal pick the policy with the lowest monthly payment. The best part is that you can compare term life insurance plans with all the top A rated companies by using our term life insurance quoter. Unlike other websites you will actually see quotes on the next page. Keep in mind if you have any conditions that are a high risk to the life insurance company than the lowest rate on the quote engine isnt necessarily the lowest rate for you because each comapny looks at risks differently. If thats the case call us 888-492-1967 or email us for a custom quote.