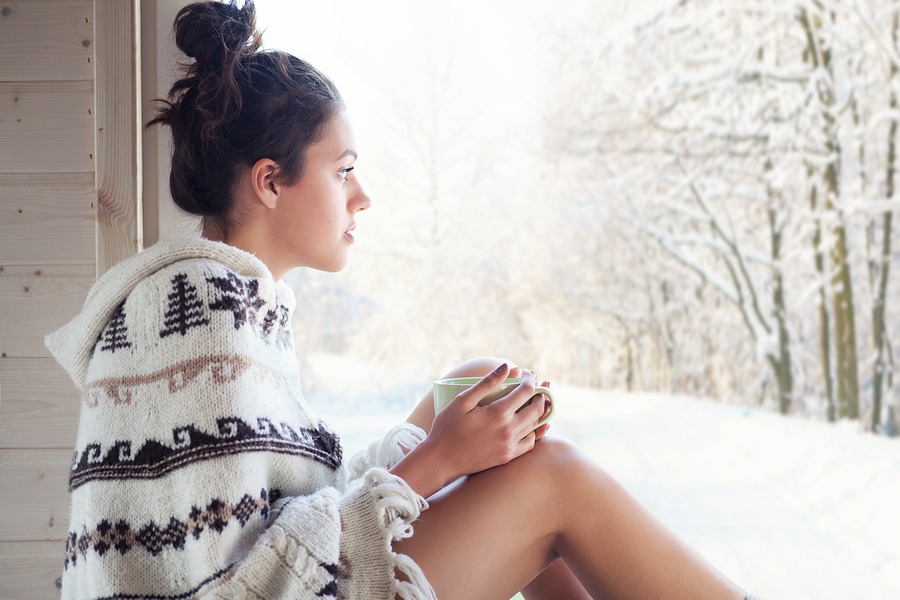 Some life insurance companies go under the radar but actually have a very solid product offering. Despite being a large company with great products, most of our clients draw a blank when we recommend Foresters Life as a solution to their needs. However, the lack of notoriety doesn't always equal a lack of a good product and vice versa. Being an independent life insurance agency means we don't have ties to any one company. This means that when we review them there is no bias, just pure objectivity. We are not just one upset client, nor are we a competitor. We are coming from a point of experience after having covered many people with the companies we review. Foresters life insurance is one of those companies. Let's see what Foresters offer in terms of life insurance and see what their process is like.
In Summary, here is what you will learn about Foresters life insurance in this article:
1. They have a term life insurance product that comes in traditional term and no medical exam term.
2. The no medical exam option is capped at $350,000 worth of life insurance coverage.
3. Their term product comes with an option to convert to a permanent policy.
4. It also comes with riders including Accelerated Death Benefit, Accidental, Disability, Child Rider and Family Health Benefit rider.
5. They have a permanent life insurance final expense product called PlanRight.
6. This product comes in Level Death Benefit, Graded Death Benefit, and Modified death benefit options. All of which have different waiting period for payout and different coverage caps.
7. They have a very simple application process that requires you to answer a few health questions with no medical exam. With the exception of the LifeFirst term product over $350,000.
8. They're currently rated "A" for excellent by A.M Best.
9. We recommend them to our clients often but also always recommend to shop around.
That is the Forester Life Insurance review in a nutshell. Now let's breakdown their offer in detail.
Foresters Life Insurance Company's History
Just like many other life insurance companies, Foresters is one of the many that have been around literally FOREVER! Foresters Financial is an international financial services provider with a unique history that began in 1874. When they opened their doors they created a mission to provide access to life insurance for average working families. Throughout their history, they have been proud enough to say they have been at the forefront of several milestones in the North American Life Insurance landscape. Foresters started with a couple of people and one of them being Dr. Orohyatekha who was one of Canada's first Native doctors to include Western medicine in his practice. He championed the rights of women, children, and minorities. He was a big believer in insisting on admitting women as full members of the organization and proving benefits to the orphans of Foresters members.
Foresters Life Insurance Company 2017 Review
Foresters Life Insurance Company has been around for over 140 years and they have not blinked when it comes to their financial strength and stability. They are one of the many life insurance companies that are trustworthy and they take their responsibility very seriously. They have over $34 billion in total funds under management and financial reserves that are well above the Canadian life insurer standard. In case you were wondering why I said they haven't blinked when it comes to their financial strength and stability it's because Foresters has had an "A" rating from A.M Best for the past 16 years.
Foresters Life Insurance Company Products
Foresters life insurance has two very popular products. One is their term product called LifeFirst, the other a final expense product called PlanRight. Let's break down the policy details for each product.
Foresters LifeFirst
This is their term life insurance product that is available for 10 to 30 years. This is a level term product which means that your life insurance premiums are guaranteed to stay locked in for the length of the term period. Once the term ends, you have a choice to either let it expire or convert it to a permanent policy without proof of insurability. This means that the same health rating you qualified for in the beginning of the term, you can now get when you choose to convert the policy to a permanent one, regardless of current health. The only rate adjustment would come from your older age, and then remain locked in for the rest of your life. Coverage amounts range from $100,000 to $10,000,000.
LifeFirst No Medical Exam
Foresters offer their term life policy as a no exam up to certain coverage amounts. If you are ages 18 to 55 you can get up to $350,000 without having to take a medical exam. If you are 56 to 65, you can get up $200,000 with no exam. This policy is only available for 20 or 30-year term periods. Otherwise it resembles the Foresters LifeFirst offer.
Riders
Foresters offers a range of riders in comparison to the competitors, these include standard and optional riders. The standard riders come at no extra cost while optional riders will require and additional premium.
Family Health Benefit Rider
This is a standard rider that provides a benefit of up to $650 per person in the family, with a max of $5,000 for a lifetime. It is designed for incidents that involved an ambulance, emergency room visits or up to a 5 day stay at a hospital. A strange rider for a life insurance policy but definitely not something to say no to, as it comes standard.
Accidental Rider
Also comes standard with the LifeFirst life insurance policy is the accidental rider. This will provide you double the coverage amount of up to a max of $300,000 if the policy insured dies within 180 days of an accidental incident.
Accelerated Death Benefit Rider
An add on that will advace a part of your death benefit to help you pay for treatment or bills when terminally ill. You can use this money to check off your bucket list or fight off the illness. If you beat the illness you will not have to pay the money back. It is instead subtracted from the total death benefit amount.
Children's Term Rider
The children's term rider covers all the kids for life insurance under one rider. You can get coverage amounts of up to $10,000 on each kid. The children have to be 15 days old and have not yet reached their 18th birthday.
Disability Income Rider
The disability rider provides a monthly benefit for up to two years. It comes in two different versions. One is disability due to an accident and the other disability due to a sickness. So If you become totally disabled from injury or sickness within 180 days, this rider would kick in.
Foresters PlanRight
The Foresters PlanRight is another no medical exam product that is built for final expense planning. That makes it a good product to cover any costs associated with death. This can include funeral costs, hospital bills, legal fees, and anything else that will accompany your passing. Their final expense product comes in a few different options.
PlanRight Level Death Benefit
This is a final expense policy with no waiting periods. If you can answer the few health questions on the application, you are approved and your coverage kicks in immediately. For this policy you can get up to $35,000 in life insurance.
PlanRight Graded Death Benefit
Their Graded Death Benefit life insurance policy is like any other graded life insurance product. It offers you a waiting period but with an increasing payout each year. So if you pass away in the first year your beneficiaries will receive 30% of the death benefit. During the second year they will receive 70% and during the 3rd and after it is 100% of the face amount. The total coverage amount you can get is $20,000.
PlanRight with Modified Death Benefit
The modified death benefit has a waiting period of two years. If something happens to you within the first two years your beneficiaries will only receive your premiums plus 10% interest. The most coverage you can get with this policy is $15,000.
Foresters Pros and Cons
Sometimes you may be thinking to yourself, this is too good to be true! Foresters has a lot of great products and have been stable for years but that doesn't mean it's all peaches and cream. A pro of Foresters is their strong financial rating from A.M Best which they have had for 16 years in a row. This is amazing for a company to have especially from the world's leading rating agency. Another pro is that they offer favorable underwriting for high-risk clients so if you suffer from any medical condition this company may be the way to go depending on your condition of course. Lastly, another pro is once again their good product line because they have a little bit of everything for everyone and that's what makes us say they have a pretty good product line.
Foresters doesn't have many cons like other companies because they tend to keep their clients happy and that's all that matters but here are a couple of cons that Foresters has. A con is that they are not a place for those who have diabetes. As a matter of fact, you will get rated up because that isn't their niche or specialty. Another con is that they are just one company among many others so don't let their greatness intimidate you because there are many other life insurance companies out there for you to choose from.
Application Process
The application process for Foresters life insurance is a very simple one. Most of the products mentioned are no medical exam life insurance products and only require one short application, with a few heath questions before approval. That means no nurses coming out to your home to draw blood and take urine samples. However, if you seek higher coverage amounts they will require you to go through the standard life insurance process. This involves an application, medical exam, and underwriting.
Work with us!
Even though we love Foresters as a life insurance company, we still ALWAYS recommend to shop around. Each company has its own things that it does well and while Foresters may be the best choice for some clients, it may not be the best choice for you. The good news is, you're at the right place. We're and independent agency that works with all of the life insurance companies out there to get you the best rate on the market, at no extra cost you! If you have any questions about Foresters or anything at all simply hit the chat button below or give us a call at 888-492-1967. Welcome to InsureChance!