Compare Guaranteed Issue life insurance quotes with A-rated life insurance companies
Get quotes Instantly
Request an instant issue application online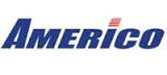 As the name applies, guaranteed issue life insurance policies are policies for which you are guaranteed acceptance for. For people who have reached a certain age, who have certain health care concerns, or who have a history of poor health, traditional life insurance acceptance is not a guarantee. Yet, with rising costs of final expenses, many people feel more pressure than ever before to leave something behind to help loved ones with these expenses.
Guaranteed Issue Life Insurance Companies
The good news for people interested in purchasing guaranteed acceptance or issued life insurance is that there are options available. These options offer their own pros and cons, of course, but they do provide choices for life insurance coverage that may not be available elsewhere.
Gerber Life – Gerber Life is a widely known and respected name in the life insurance industry. It is a whole life policy that builds cash value over time. As long as you continue paying your policy, it will continue to build cash value – more value for every year you maintain your policy. If you are of qualifying age (between the age of 50 and 80), then you cannot be turned down for $5,000 to $20,000 in guaranteed coverage. There are no health questions, test results, or medical examinations to endure.
Vantis Life – Vantis Life offers guaranteed acceptance to applicants between the ages of 50 and 80. There are no health questions, premiums are guaranteed to remain the same, and the policy will not be cancelled due to age. The policy covers accidental death for the first two years and then offers full coverage afterwards. Policies may be purchased for $5,000, $10,000, $15,000, or $20,000.
Americo – Americo's Protect Ultra Protector Series policy is a guaranteed issue life insurance policy available in amounts ranging from $2,000 to $30,000, depending on the coverage level. This policy is available to people between the ages of 50 and 75 and cannot be cancelled because of health or age. One of the available options, Ultra Protector III, is a three-year graded death benefit. What this means is that policyholders will only receive a percentage of the death benefit for the first three years the policy is owned – until the policy reaches full or level benefits at year three. The first year will see the lowest percentage with each subsequent year increasing in value until the end of the graded term.
United Home Life – United Home Life offers a guaranteed issue life insurance policy to consumers that guarantees level premiums and protection from cancellation as long as you continue making policy payments. The benefit is capped and require no health questions, medical examinations, blood tests, or complex application forms. It targets ages 45 to 75, with policy face amounts of $5,000 – $10,000. Acceptance is guaranteed; you cannot be turned down. As a graded benefit life insurance product, United Home Life's guaranteed issue whole life offers coverage up to age 100.
Overall, people interested in higher amounts of coverage have two options.
Option 1 – Purchase several different guaranteed issue policies and stack them until you reach your desired coverage amount.
Option 2 – If you want coverage for up to $50,000 then you need to consider a graded life insurance policy or a level final expense policy. These policies may require questions and are not absolutely guaranteed, but they often provide acceptance when other term or whole life policies would deny coverage.
What kinds of questions can you expect before getting a graded insurance policy? They will vary from one carrier to the next, but may include questions similar to the following:
Are you a smoker? If so, how long have you smoked and how frequently do you smoke?
Are you currently residing in a hospital or long-term care facility?
Do you have diabetes?
Do you have or have you ever had cancer? If in the past, how long have you been cancer free?
Have you been diagnosed with a terminal illness?
Have you been diagnosed with HIV or AIDS?
Do you have a history of intravenous drug abuse?
Have you had exposure to asbestos?
What industries have you worked in?
What is your height and weight?
The good news is that graded life insurance policies, while asking some health questions, ask far fewer than the average life insurance policy. They are also great about asking simple questions you're likely to know the answer to without paying a visit to your physician.
Graded policies provide limited coverage for the first few years, with each subsequent year providing increased coverage until the policy reaches maturity, at which point it will pay out 100 percent of death benefits upon the policyholder's death. The payout amounts will vary from one provider to the next and may be a percentage of the face value of the policy or the premiums already paid plus a specified interest rate on that money (anywhere from five to 20 percent in some cases). It's important to ask the terms if you're getting multiple quotes so that you can make apples to apples comparisons of policy options. Most graded life insurance policies will pay out the full benefit of the policy in the event of an accidental death.
Who It's For
Guaranteed issue coverage is best suited for people who have been turned down or rejected for traditional whole or term life insurance policies due to age. The average candidate for guaranteed policies is over the age of 50 (most policies have an age cap at 75 or 80, though some offer coverage up to age 100).
While not exhaustive, the following health conditions can make it more difficult to be accepted for general insurance coverage:
Alcoholism
Asbestos Exposure
Cancer (past or present)
Diabetes
Drug Addiction
Employment (past or present) in Certain Industries
Heart Disease
High Blood Pressure
High Cholesterol
History of Drug Abuse
Kidney Disease
Obesity
Smoking
Other candidates may find this to be an attractive option if they are looking for an opportunity to supplement existing life insurance policies that have been ravaged by inflation, to help cover burial expenses, or to help loved ones pay taxes related to your estate.
Who should not get this type of coverage?
Guaranteed issue life insurance is often a last resort type of policy. If you're in good health you may qualify for coverage with traditional types of insurance that will provide more robust benefits for a lower premium. Explore your options before you decide that guaranteed issue coverage is the right choice for you to make.
Pros and Cons of Coverage
Guaranteed issue insurance coverage provides quite a few pros and cons. Keep the following points in mind to help make your decision easier.
Pros
It's hard to ignore benefits like the following when you're in the market for life insurance:
Easy to get.
No medical examinations.
No medical questions.
No confusing questionnaires.
Instant issue.
Guaranteed acceptance.
Rates are guaranteed.
Cons
These considerations, though, may make guaranteed issue life insurance an unattractive option for some.
Two-year waiting period or graded coverage for first few years.
More expensive than traditional life insurance options.
Capped coverage amounts.
Life Insurance for the Uninsurable
At the end of the day, guaranteed issue policies offer life insurance coverage to people who would otherwise have no life insurance options. People are denied life insurance coverage all the time for a wide range of actual and potential health reasons.
Whether you've had a history of cancer, heart problems, obesity, certain health conditions, like diabetes, high blood pressure, or are a smoker, life insurance actuaries consider you a high risk. As a result, they are inclined to deny you the coverage you desire.
Guaranteed life insurance is an option for people who have been denied coverage though it's generally not the most attractive option due to significant constraints in coverage limits and the higher costs of the insurance coverage.
The best option, though is to check with us before deciding to go the guaranteed coverage route, to make sure that there isn't a company that's willing to offer either a graded coverage account or a traditional policy. Remember different insurers look for different risk factors and indicators. This means that one insurer may find your condition to be an acceptable risk while others do not. If guaranteed issue life insurance is the best option for you, we can help you figure out which guaranteed issue life insurance company and policy is the optimal fit.
Final Thoughts
Life insurance allows you to leave a tax-free gift to your family after you've passed away. Whether you wish for that gift to be used to help with final expenses, taxes, pay off medical bills, or to do something nice for themselves to help with the grieving process, the right life insurance coverage, whether its traditional life insurance or guaranteed issue life insurance, can make that possible.