We do all we can to bring simplicity to understanding life insurance, but sometimes even the simplest of explanations can't do without certain "industry lingo." Here's a quick glossary of terms you will find on our site.
A rated –  is a grade given to life insurance companies by financial institutions which measure their financial strength.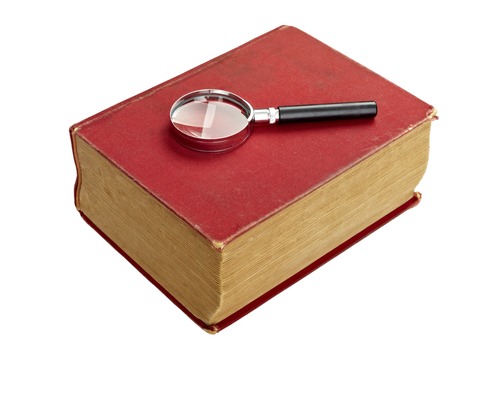 Back Dating – making the policy's effective date earlier than the present, usually done to save money.
Beneficiary – the person that will receive the death benefit from your life insurance policy.
Cash Value – the accumulation of interest on a percentage of your premium. Also called the "living benefit" of permanent life insurance policies.
Contingent Beneficiary – is a backup beneficiary in the event that your original beneficiary is unable to receive the funds.
Convertible – the option to convert your term life insurance policy to a permanent coverage, either at the end of the term or age 75 whichever comes first.
Death Benefit – the amount the life insurance company pays your beneficiaries in the event that you pass away.
Face Amount – the amount your beneficiaries will receive when you die; the amount of your life insurance coverage.
Final Expense – this includes the expenses that are a result of your death, things like funeral expenses and hospital bills.
Financial Dependents – anyone that depends on your finances to maintain their lifestyle.
Free Look – a period of time you have to review your new policy without obligation, normally 10 or 20 days depending on state of residence.
Guaranteed Universal Life – is a permanent life insurance product that focuses more on pure protection rather than cash value accumulation.
Health Class – your health class is the category of risk that you fall under based on the underwriting, usually ranging from preferred plus to standard, with table ratings for high risk cases.
Insured – the person who owns the life insurance policy.
Lapse – when your life insurance "lapses" your policy is no longer active due to lack of premium payment.
Legacy – the amount of money you want to leave behind for your beneficiaries.
Liabilities – the amount of debt that you currently possess.
Premium – the amount you pay the life insurance company monthly or annually in order to keep your life insurance policy in force.
Proof of Insurability – often refers to taking a medical exam or request of doctor's records in order to prove that you are an insurable risk to the life insurance company.
Pure Protection – pure protection life insurance is life insurance without any living benefits.
Rider – An ability to make an addition to customize your life insurance policy to closer fit your needs.
Return of Premium (ROP) – is a type of term life insurance policy that allows for the refund of every premium paid at the end of the term period.
Table Rating – is a health rating given to clients that have specific or severe health conditions that cause an above average risk to the company.
Term Life Insurance – is a life insurance product that provides you with a coverage for a specific time frame in our life, from the date of issue, to the end of the term, for example 10, 20 or 30 years of coverage.
Underwriting – the process the life insurance company goes through to determine at which rate they can insure you. This usually involves a medical exam or a request of medical history.
Waiver of premium – is rider add on to your life insurance policy that allows your premiums to be waived in the case of a disability.
Whole Life Insurance – is a life insurance product that provides you with coverage for your entire life from the date of issue to the point of death.