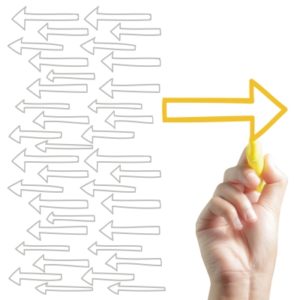 Life insurance is a very touchy subject and most people overlook the conversation because they are afraid of talking about death. However, you can't run from it and you don't want to leave your family with your debt and baggage so that's probably why you are here looking to get life insurance. We have many customers who come to us under the impression that their Accidental Death Policy they purchased is an all cause life insurance, which it is not. A lot of people own these type of policies but are unaware of their limited payout. I personally blame the broker who sold the policy without properly educating the consumer on the big difference. There is more than few big agencies that sell these policies since it is easy to place and faster to get paid. We are here to set the record straight and let you know what
the difference is between life insurance is and accidental death and dismemberment
insurance is plus we will give you some pros and cons of each so you can further understand the difference of each. The following are some key points from this article;
Life Insurance Policy
Life insurance Is an agreement between you and the insurance company that promises to pay the listed beneficiaries a large sum of money in exchange for a premium in an event of death. Life insurance will cover all causes of death except for suicide(which can be contested in the first two years only). Regular life insurance policies will in most cases require a medical exam and underwriting which can take between 48 hours to a few weeks. There are however companies that offer no medical exam options with quicker underwriting.
What are the different types of life insurance?
There are two different types of life insurance that you have to choose between term and permanent life insurance. Term life insurance is a form of temporary life insurance that only provides you with coverage for a short and specified period of time. "Term" refers to the period of time that you choose to stay covered for. Most companies offer the terms 10, 15, 20 and 30-years, some may even offer plans for 5-years. Depending on what life insurance company you decide to purchase your coverage from will determine your other choices within term life insurance. Term life insurance is the most affordable type of life insurance in the whole market. You may have the option of a level term life insurance policy or renewable term life insurance. Level term life insurance is a traditional term policy but it simply means that you will have level premiums, which means that your premiums will not rise or lower at any time of your policy's life. Renewable term life insurance means that it will last usually until your 80 or 100 (depending on your life insurance company) but every year after your term it will annually renew itself but keep in mind that every year it will get more and more expensive, not just that but it will get more expensive as you grow older.
Permanent life insurance consists of a couple of different components such as whole life, universal life, index universal life, and variable universal life insurance. Whole life insurance is a type of permanent life insurance coverage that will cover you until age 100. Whole life insurance is the most simple life insurance in the permanent section because it's the most easiest to understand. Universal life insurance is another form of permanent life insurance that also provides you with the coverage you need for the rest of your life but a universal policy will allow you to have flexibility. You will have the flexibility to change the date of your premiums or how much you want to pay as premiums, you can even change your death benefit if your needs change down the line. Index and variable universal life insurance are similar to the traditional universal life insurance policies when it comes to a lifetime of coverage and flexibility but they differ when it comes to their investment options. Both policies offer an opportunity for investments. Index universal is the most simple of the both because it comes with a floor so when a part of your cash value is invested in the stock of your choosing it will not be as complicated or risky as a variable universal life insurance policy. Variable universal life insurance is risky because there is no floor or people who are watching your investments, you are left to monitor your own investments. If you are a busy person we don't recommend a variable universal life insurance policy because it will take away a lot of time from your day to monitor your investments and you may lose money since there is no floor. All permanent life insurance products come with the opportunity to grow and accumulate cash value that can be accessed by borrowing from your policy.
Life insurance pros and cons
Life insurance is one of best options honestly there are a couple of different routes you can take to get coverage and some of them come with the best benefits. Permanent life insurance products eventually build cash value that you can borrow against or withdraw before your death and for index and variable universal you can invest a portion of your cash value. A con of permanent life insurance is that when you take out your cash value and don't pay back your loan it will come out of your death benefit which means that your beneficiaries will receive less when you pass away. Another pro is that with permanent life insurance you will have coverage for the rest of your life and you don't have to worry about your policy expiring like term life insurance. A con of permanent life insurance is the mediocre investment returns when it comes to the universal policies and another con is that they are very complicated and difficult to understand and have expensive premiums. An upside of term life insurance is that it's the cheapest life insurance policy in the market.
Accidental Death and Dismemberment Policy(ADD).
The company will only pay out a lump sum in the event that you die due to an accident. Also, there is a partial benefit payout for a loss of one or more limbs. Please be aware that if your death is due to an illness or natural death there will be no payout. This type of coverage can be acquired with no exam and no underwriting for same day effective date. Since this coverage is a limited form of life insurance the monthly premiums are reduced. Accidental death can be added as a rider to a traditional life insurance plan to pay out double death benefit in loss of life due to an accident (aka double indemnity).
Pros and Cons of Accidental Death and Dismemberment Policy (ADD)
There is a big mix up when it comes to the pros and cons of an accidental death and dismemberment policy but we are here to set the record clear. Another pro is that an ADD policy spans both fatalities and critical injuries which result in a loss of vision, hearing, limbs, or your speech. Surprisingly this policy is very inexpensive which is another pro. If you don't want to be limited to this particular policy you can add on this rider to a traditional policy which is the last pro of ADD.
Of course, you know that life isn't just filled with peaches and cream there are some downfalls when it comes to an ADD policy. A big con is that if you die on the operating table while getting surgery from an accident or from an infection this policy would simply not pay out. It kind of sucks if you think about it since you would have to die right there and then during an accident. The death will also be investigated to ensure it was accidental. All this can be avoided by getting an all cause life insurance plan like term life or permanent life.
Work with us!
Both types of plans have their place for consumers but the key is to be aware and not be misled. We typically only recommend an accidental coverage if a person can't get anything else due to an uninsurable condition or to add to an existing term life insurance plan that they have. This is a very important topic because it can be a difference between a child receiving a lump sum to not getting a dime because their parent passed away from an illness and not an accident. Don't wait another day give us a call, we are an independent life insurance brokerage who work with over 60 top A rated companies and are on a mission of making life insurance simple. Our services are 100% FREE and our quotes are FREE of obligation! Let us do all the shopping for you until we find you the best life insurance company, we will even do the whole application and set up your medical exam for a date most convenient to you!
Not sure what type of policy you need? Call us for any questions at 888-492-1967 or get an instant quote online.