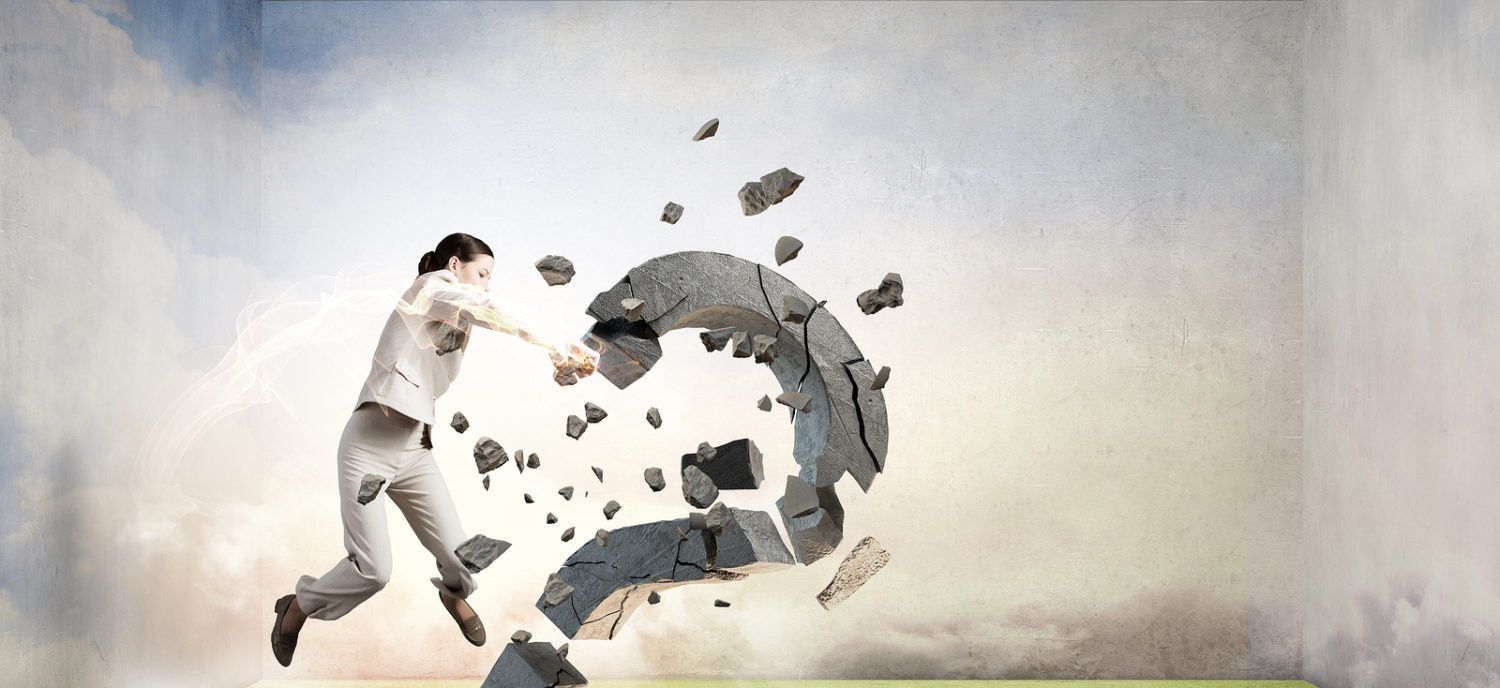 Is there such a thing as life insurance with no health questions! Yes, there is! Most of the time when you apply for life insurance not only are there health questions but a full application, background check, a sweep through your medical records, driving history, family history and a medical exam. The next step is a no medical exam policy but they ask questions and check your records. Last but not least is what you're here for, life insurance with no exam and no health questions. This is a life insurance policy called guaranteed issue life insurance. Let's learn more about what it is, how it works, and who it's for.
Say Hello to Guaranteed Issue
Guaranteed issue life insurance is a life insurance policy that has no medical exam and no questions asked. Sounds like the perfect, no hassle life insurance policy right? Not exactly. There are a few limits that this policy comes with let's break them down in detail.
More expensive – all guaranteed issue policies will be more expensive than their simplified issue and traditional issue counterparts when it comes to dollar per dollar value. Why? This is because the life insurance companies are guaranteeing you coverage without having any proof of good health or history of your past. Because of this, they will give you rates assuming the worst. Also, most guaranteed issue products are all permanent policies vs term products which tend to be cheaper due to the expiration.
Caps – the guaranteed issue products also come with caps for age groups and coverage amounts. Depending on the company, you will not be able to get more than $10,000 to $25,000 in life insurance coverage with no health questions. This is why these are often considered final expense policies. Because they only provide enough death benefit to cover things associated with death, like funeral costs, hospital bills, etc. The other caps are associated with age because most guaranteed issue life insurance companies will only give you coverage if you are between ages 40 to 70. In rare cases, some companies do earlier or later qualifications.
Waiting Period – guaranteed issue policies also come with a waiting period. The waiting period is the first two years of the life insurance policy. What are we waiting for? Well, because life insurance companies want to protect themselves against the risk of terminally ill buying policies. They make sure to set a waiting period for death benefit payout. If you die within the first two years your beneficiaries will only get the premium payments you paid with interest. Anything after the two years is a full death benefit payout.
As you can see there are a few drawbacks to a guaranteed issue life insurance policy. However, there are a few positives as well.
The Upsides
While there are a few limits put on the guaranteed issue policy there are a few positives.
It's guaranteed –  that means that no matter your situation, you are approved for coverage no questions asked. So if you were declined for life insurance by all the companies that you applied with this may be your last option. If this is the case guaranteed issue policies provide a good backup plan if all other options have been exhausted. This way you still have some life insurance in place vs none at all. An especially good option for those that are really ill and don't have prior coverage in place or need something to supplement an existing policy.
It's a good bridge insurance – another good reason to get a guaranteed issue policy is if you don't qualify for coverage, for now. This can happen in the case of ex-felons, or cancer survivors. Often life insurance companies will want to wait to give you coverage until the dust settles so it can be a good idea to get a guaranteed issue policy in the in between time.
It has cash value– since the plan is a whole life plan it does have a savings element that accumulates cash value which you can pull out as a loan in case of small emergencies. The accumulation of the funds typically happens after 5 years since most of the premiums, in the beginning get eaten up with fees.
Those are some of the upsides of life insurance with no health questions asked, however, there is an alternative option to getting some type of coverage with no questions asked.
Another Alternative: Accidental Death Life Insurance
An accidental death life insurance policy is a certain type of life insurance policy that is also no questions asked and no medical exam required. However, it also comes with limits.
Not all cause coverage – accidental policies only cover death in the case of an accident. This means that if you die of illness or natural causes your beneficiaries will not be paid out. However, if the death is the result of an accident, you will get full payout.
Has exclusions – this isn't always the case but some accidental policies come with exclusions for individuals that participate in high-risk activities, like skydivers or pilots.
The Upsides
There are a few upsides to getting an accidental death life insurance policy. Here they are.
It's affordable – accidental life insurance is an affordable option because statistically, you aren't likely to die from an accident. Because of this, these policies tend to me much lower in cost than an all cause life insurance policy. However, if you can't qualify for coverage, this may be a good option as an alternative or a supplement.
It can complement your guaranteed issue policy – if you're using your guaranteed issue policy as a bridge this can be a good addition to that. Let's say you are an ex-felon waiting for probation to run up, you can get this in place while you wait to be eligible for coverage.
When it comes to our clients that can't get traditional life insurance we usually recommend that they combine an accidental death life insurance policy along with a guaranteed issue plan since both don't ask no medical questions or exam.
Guaranteed Issue Life Insurance Carriers 2017
There are a few companies that will provide life insurance without any underwriting. You can literally get a plan approved the same day by doing a digital application with them. As always be sure to remember that each carrier will have a waiting period typically two years that they will not pay anything out if something were to happen to you. So let's review some of the carriers
Gerber Life(*Most Affordable) – this is one of the best life insurance companies out there when it comes to service and paying claims. They offer plans to individuals with ages between 50 to 80 with no questions asked. The plan has a maximum coverage amount of $25,000 with a two year waiting period but it does cover accidental death from day one. This is a whole life insurance plan so it does accumulate cash value until age 100.
American General(*Easiest to Apply) – one of the biggest life insurance carriers out there also know as AIG. Typically they do traditional plans like term life and universal life but recently they released a guaranteed issue product identical to Geber life. The plan is a whole life coverage up to $25,000 of life insurance with a two-year waiting period. It also accumulates cash value and you can get approved same day with an electronic application submission.
United Home Life – another carrier we represent and sometimes we use it to stack with the other two for getting a total amount of life insurance higher. They offer a whole life plan up to $10,000 only with a paper application.
Americo – similar to United Home Life since they also do a maximum of $10,000 with a whole life policy that is usually completed with a paper application.
Out of these carriers, the two best ones are Gerber and American General, the other two we only would use to help a client get to a higher amount of coverage.
*If you haven't noticed these plans are for people over age 50 so if you're younger then it may be wise to try Mutual of Omaha Guaranteed Whole Life which starts at age 45 and Columbian National Group which I believe starts at age 18.
Advice
At the end of the day, this can be a hard process to navigate on your own. There are many life insurance options out there and a no questions asked policy may not always be the best bet. If you were declined for coverage in the past, it doesn't mean that all life insurance companies will decline you. This is why it is a must that you work with a knowledgeable agent who has access to all the life insurance companies and products out there. Sometimes you can qualify for better options like graded policies which ask only a few questions, or no exam policies that look into your history but don't administer a physical. And in some cases, you can even get traditional policies, with much higher coverage caps, with no exam! So the key is to work with a professional who can advise you based on your specific situation.
Also, when our clients like to get more coverage we like to stack the policies together. What most individuals don't realize is that you can have more than one life insurance policy. So when a client needs about $75,000 of total coverage we will get the maximum amount available with like 3 or 4 companies to get the desired amount.
No Questions No Exam Life Insurance Quotes
If you have tried traditional life insurance applications and have been turned down, then Guaranteed Issue plan might be your last option. Please click on guaranteed issue life insurance quotes under life insurance quotes tab on our page or click here. This is our quoter for final expense and guaranteed issue, please make sure you select poor health under health class to see all the guaranteed issue plans we have available.
Start Here
The good news is that you are at your destination. We are an independent life insurance agency that works with all of the life insurance companies out there to get you the best product, at the best rate, at no extra cost to you! If you have any questions regarding anything discussed in this article feel free to call us at 888-492-1967 or hit the chat button below. Welcome to InsureChance!