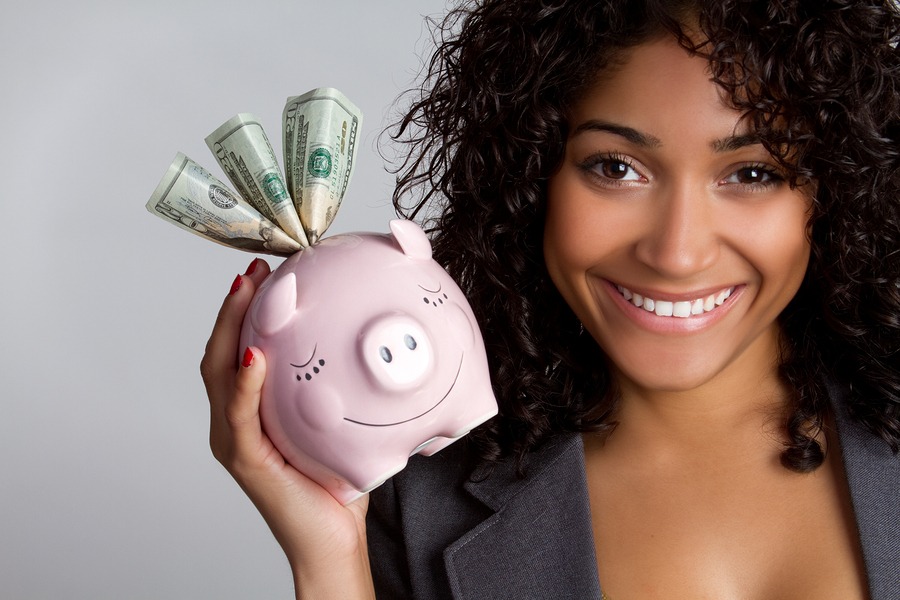 Starting or growing your family is an exciting process, but it comes with its fair share of worries. You start thinking outside of yourself and the inner protector kicks in. At this point you want to make sure your family will be safe and happy in every situation, no matter whether you're there or not. That's when life insurance comes in to the conversation. However, you want to make sure you can get that life insurance coverage without affecting the quality of life at the moment. So how do you get the most affordable life insurance for your family? Let's get into the detail.
In summary, here is what you will learn in this article.
Term life insurance is the most affordable type of life insurance.
Your term policy should always come with an option to convert to permanent coverage.
A permanent life insurance coverage can be 3 to 10 times more expensive.
Always choose the medical exam option for term life if you're looking for more affordable coverage. No exam coverage can be 2 to 3 times more expensive.
Ace your medical exam to get a better health rating, and a lower premium.
For further savings avoid any additional riders and pay annually.
Always shop around to make sure you are getting the best rate on the market.
Most Affordable Life Insurance Product
There are many life insurance products on the market, offered by many different companies and sometimes picking the right one can be confusing. It's even harder when you're working with an agent who is worried more about his commission than your family's well-being. Most agents out there like to offer permanent life insurance products that offer an investment portion, but they are often ten times costlier than life insurance has to be. Life insurance is the most vital to your family during the critical years. These are the years of the mortgage, the kids growing up till college age and income replacement for your spouse. This is why a term life insurance policy is often the most affordable, and most reasonable option for most families out there. It's what most people think of when they think life insurance.
Say Hello to Term Life
Term life insurance is hands down the most affordable life insurance product on the market. That is because it is a life insurance coverage that comes with an expiration date. That means statistically, the chances of you dying are very small, but it's there to insure that risk. It's much like car insurance, you hope you don't need it, but you'd be glad you have it.
How it Works
Term life insurance is a product that lives up to its name. The coverage is set for certain term periods, usually ranging from 5 to 30 years in length. The shorter the term the more affordable the coverage. Most term life insurance policies on the market are level term polices. That means during the entire length of the term your rates will not go up or down and are guaranteed to stay locked in. Once the coverage expires you will have one of three options.
The first option is to let the coverage expire and you will no longer be covered. This is a good option if you no longer have a need for life insurance. In this scenario the mortgage is paid off, the kids are off to college and you have enough assets to take care of your spouse and final expenses.
The second option is to renew it annually. Once the coverage expires it becomes annually renewable on a guaranteed basis. That means you don't have to take another exam or prove good health. Your rate will simply increase every year due to your age, which can get expensive over time. This is an okay option to consider if you only need the coverage for another year or two.
The third option is to convert your term life insurance policy to a permanent one. Any good term life policy will come with an option to convert at no extra cost. This means once the term expires (or age 65), you can convert the coverage to a life insurance policy that will last you a life time. This can be done without having to prove good health. In fact, even if you happened to get terribly ill during the length of the term, you will still be able to convert at your initial health rating, on a guaranteed basis. This is a good option for those who feel they will need life insurance down the line. Your rate will still increase due to your older age, however, the increase in premium to age can be combated by the decrease in coverage due to a now lesser need of coverage amount.
How to Get the Lowest Rate
While term life insurance is definitely one of the most affordable products out there, there are still things you can do to make sure you get the most affordable rate there is for your family. Let's talk about a few tips and tricks that can get you the best life insurance rate on the market.
Take the Exam
A lot of people don't like the idea of taking the exam to get life insurance coverage. It seems hectic at first glance and that is why many people opt for a no exam life insurance policy. However, the problem with this is that no exam life insurance policies often tend to be 2 to 3 times the cost of a traditional term life insurance policy. So if you want to get the best rate, you're better off taking the medical exam. It is a simple visit to your home at a time of your choosing. The nurse will come out to your home, do a typical physical, and leave with a blood and urine sample.
Do Good On It
Life insurance with a medical exam is definitely more affordable than other simplified issue options, however, you have to make sure to get the best possible results. Often times people will drink alcohol, or have their first cigarette ever the day before the exam and this can make them seem unhealthy, when in reality they are in perfect health. So a couple days before the exam make sure to steer clear of unhealthy foods and stimulants. On the day of the exam drink lots of water and avoid the big cup of coffee until the nurse leaves. Your blood pressure readings and urine test can mean a huge difference for your rate.
Avoid Riders
Riders are add on's that come with your life insurance policy. They can be a good addition if you want to customize your policy with things that don't come standard, but it will also increase your rate dramatically. Things like the Return of Premium Rider can more than double your cost for coverage. So to get the lowest rate, stick with the riders that comes with the policy at no extra cost.
Pay Annually
To further lower your rate you can always pay annually. This isn't a huge savings but it can shave a total of 3 to 5% off your annual premium. In combination with the other savings this can be a huge difference to the total that you pay.
Shop Around
This is probably the most important top to get the most affordable life insurance coverage for your family. Most agents out there are captive, meaning that they work with only one company and can only offer you their products. What you should always do is work with an independent agent or agency. This way they are not tied to any one company and shop the marketplace to get you the company with the best offer.
That's getting the most affordable life insurance in a nutshell. As you can see, life insurance isn't an easy process to navigate. So its important to work with professionals that look out for your families well being and try diligently to get you the best rate. The good news is you're at the right place.
Start Here
We're an independent life insurance agency that works with all the top A rated life insurance companies on the market. We shop around on your behalf to get you the best rate, at no extra cost to you! If you have any questions on how to get the most affordable coverage or just want a quote, give us a call at 888-492-1967 or hit the chat button below. Welcome to InsureChance!