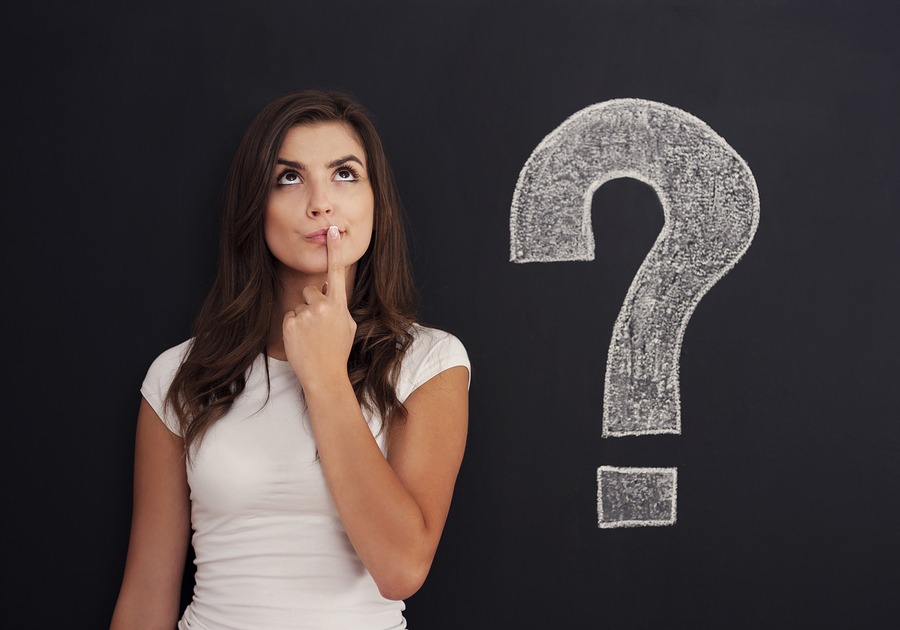 When applying for traditional life insurance coverage, it can be a daunting process to think about. After you have finally found an agent to work with, which is a process in itself, comes everything else. The agent will ask you some qualifying questions, proceed to the application, schedule the medical exam, and then you have to take it. Or do you? Let's learn what the life insurance medical exam is and whether or not there is a way to bypass it.
What is It?
The life insurance medical exam is something that comes standard with every traditional life insurance application process. It will be scheduled by your agent during the application. The good news is the exam happens at a time and place of your choosing. That means you can have the nurse come out to your home, your friend's house, or workplace. Even if you're in another state, we can probably find a nurse for you.
Once the nurse comes out to your desired location, she will run what feels like a typical physical. You will have to answer a few health questions that may have already been asked on the application, so don't get frustrated, just tell the truth. Afterwards, the nurse will measure your blood pressure, check your height/weight, take a blood/urine sample and be on her way. The medical exam results will be forwarded to the company and now you wait for them to come back with the decision. The traditional life insurance process takes anywhere between 6 to 8 weeks between time if application and approval.
Why is There an Exam?
The life insurance companies avoid risk at all costs. So they're not always willing to go off your scout's honor, or even your last doctors visit. Administering the medical exam gives them a better picture of your health and lifestyle. They test all levels associated with your body including insulin, cholesterol, etc. They will also test for nicotine and drug use.
That's the medical exam in a nutshell. So, do you have to take it? The short answer is no, there are other options. However, these options do come with stipulations. Let's discuss those below.
Say Hello to No Exam Life Insurance
Life insurance without a medical exam is a reality and it comes in two forms. That is simplified issue and guaranteed issue policies. Both have their own set of pros and cons. So yes, life insurance with no exam is a thing, let's describe the types of products and when you should and shouldn't get them.
Simplified Issue
This is the no exam life insurance product that most people think of when they think of life insurance with no exam.  Simplified issue life insurance allows you to skip the medial exam while still enjoying somewhat high coverage amounts.
Here are some of the most important thing to note with simplified issue life insurance.
Has Underwriting – even though there is no medical exam required, you do have to be fairly healthy to qualify. The life insurance companies will still underwrite your application. They will look at the Medical Information Bureau to pull up your medical records. They will also pull up your motor vehicle report to look at any history of DUI's or excessive driving violations.
Decent Health – simplified issue products are a little stricter when it comes to health qualifications. This is because life insurance companies don't have your medical exam to determine your current health. So due to the higher risk taken, they are less lenient about your medical history when qualifying you for coverage.
Capped Coverage – Most no exam companies cap the coverage at $250,000. Some outliers will cap the coverage between $400,000 and $1,000,000.
More Expensive – these no exam products tend to be more expensive than traditional life insurance. This is again, for the simple fact that life insurance companies take on more risk.
Now you may be thinking all of those sound like drawbacks, and you're right. So what's good with no exam life insurance? These things:
Fast Approval – no exam life insurance companies have ridiculously fast approvals. Some companies can approve you within minutes while other take 48 to 72 hours. The slower no exam companies can take up to 4 weeks, but they are usually more lenient with underwriting. So if you need coverage fast, whether for home loan or a settlement, this is the way to go.
No Exam – the most obvious pro of all is that there is no medical exam to take. So if you want to avoid the needles and the doctors, this is the way to go.
When It Makes Sense?
Simplified issue life insurance makes sense if you need life insurance fast or simply seek convenience and don't mind paying a little more. So if you need life insurance that is court ordered and you're short on time, or if it is for a loan approval, simplified issue is the way to go. It is also good for anyone who has a phobia of needles, nurses or blood. Otherwise, we often get people who haven't been to the doctor in a while and don't want to take chance with the exam so they rather pay a little more for no exam, then a lot more for whatever may be on the exam.
What Companies Offer Simplified Issue?
Unlike guaranteed issue products, which are offered by most traditional companies out there, not all companies offer simplified issue. Here is a list of some of the companies that make the product.
Sagicor – this no exam company has approvals in 1 to 3 days and a coverage cap of $400,000. It's also one of the few carriers that offer preferred rates with no exam.
Fidelity – they offer 48-hour approval with a coverage cap of $250,000.
InsQuik – a fairly new simplified issue product, they offer up to $250,000 with instant approval.
American National – 48 hours to 30-day approval and a cap of $250,000.
Principal – technically not a no exam product, but they offer their traditional term life insurance product with no exam for up to $1,000,000 for really healthy individuals.
Those are some of the most popular simplified issue life insurance companies out there.
Guaranteed Issue Life Insurance
Guaranteed issue life insurance is also a no medical exam life insurance product but built for those who can't qualify for coverage. If you've been turned down by most traditional life insurance companies then getting guaranteed issue life insurance is your last resort. These products do exactly what's in the name. They provide life insurance on a guaranteed basis. That means you can qualify even if you're terminally ill. However, there are also some drawbacks.
Capped Coverage – this product is also capped but at a much lower amount. The most you can get with a guaranteed issue policy is $25,000.
Waiting Period – if you apply for a guaranteed issue policy you are immediately approved. However, there is a 2 year waiting period. That means if you die within the first two years your beneficiaries would not receive the entire death benefit amount. Instead, they would receive the premiums paid in with interest. Anything after two years is a full death benefit payout.
When It Makes Sense?
The only time you should consider a guaranteed issue policy is when you have no options left. Even if you're declined for traditional coverage, there are other options available in the form of final expense policies that just ask a few health questions and require no exam.
Start Here
If you're having a hard time deciding which route is best for you between traditional, simplified, and guaranteed issue, then you're at the right place. We're an independent agency that works with all the companies out there. We do the life insurance shopping on your behalf to get you the best rate, at no extra cost to you! If you have any questions, feel free to hit the chat button below or call us at 888-492-1967. Welcome to InsureChance!