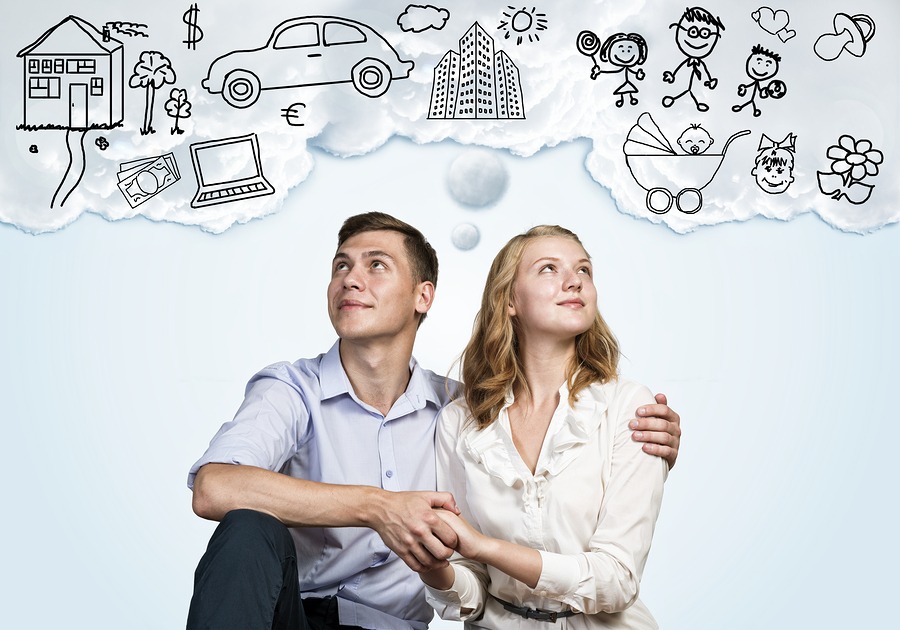 Getting life insurance can be a piece of cake but for most people, this task becomes very daunting because of all the choices you have. Don't worry because you are doing your due diligence by reading this article on the different types of life insurance coverage and hey we are all human. But at the end of the day, it all comes down to two types of products: permanent life insurance and term life insurance. Permanent life insurance comes in different forms. Let's discuss them all in detail.
The 8 Different Types of Life Insurance Policies
When it comes to life insurance you want to make sure you are getting all the information you need before you come to your final decision on which type of life insurance policy you want and that's why we decided to unravel the 8 most common types of life insurance policies. If you want to read more about each of the policies feel free to follow the link provided to have a more detailed understanding of each life insurance policy. If you still don't know what type of life insurance to go with don't hesitate on calling us and we will walk you through your options and find you the best policy that fits your specific needs, health, and lifestyle. Since life insurance is not a one-size-fits-all kind of thing there is no ideal one size fits all product and each life insurance plan should be tailored to what you need.
#1 Term Life Insurance
Term life insurance is a product that has an expiration date. "Term" refers to the coverage that lasts for a specific amount of time usually between 10 to 30-years to either take care of temporary financial responsibilities or provide affordable coverage while your situation gets better. It doesn't provide any cash value accumulation or investment aspect. It's what's called pure protection life insurance. Term life insurance is perfect for those who are trying to fill a short term need and it happens to also be the most affordable type of life insurance in the whole market. Much like car insurance, its coverage we hope we don't have to use but it's there if we need it. Once the term you choose expires, it's time to either renew the term or convert the coverage.   Besides being the most affordable option it's also highly customizable with multiple riders to choose from.
Here's a brief description of the most popular options and riders:
Option to convert – this option allows you to convert the term life insurance to a permanent life insurance that will provide you with coverage that doesn't expire. It's important that you have this option when you buy term life insurance because it allows you to convert the term policy without proof of insurability, but at the attained age of conversion.
Return of premium– a more expensive term product but popular nonetheless. This term life insurance rider allows you to receive every premium you paid out back once the term expires. Most companies require that the policy stays in force to the end of the term to receive the money back.
Child rider– Exactly what it sounds like, this lets you insure multiple children for one extra charge on top of the premium to your policy. Usually, with a cap of up to $50,000 per child, it's a great option if you have more than one kid because you pay the same amount for any number of kids.
So as you can see term life insurance does have its ups and downs, let's discuss the different forms of permanent life insurance before we get into which type of policy is best for you.
#2 Whole Life Insurance
Whole life is a form of permanent life insurance that provides you coverage for you guessed it, your WHOLE life! Just like every other permanent life insurance policy, it provides the opportunity to grow and accumulate cash value with time. This provides funds that can be borrowed from your policy should you need the cash for whatever your heart desires and most whole life policies offer this as a guarantee. However, keep in mind that borrowing your cash value from your policy is not always the best choice because you will have to pay back that money you borrowed other wise you will end up minimizing your death benefit.
Generally, whole life insurance offers fixed premiums which is a plus because if your ever-so-changing life, it's nice to know that your premiums will not rise due to age or any other factor that can change your premiums. If you are looking for a type of insurance that complements your retirement plan, then whole life insurance is the way to go. If you are a young parent who needs to make sure your children are provided for if you pass away then whole life insurance isn't recommended. You can get the most bang out of your buck with a term life insurance policy but everyone's situation is different and if you aren't sure which road to walk down on just give us a call and we can advise you which is the best road for you depending on your situation.
#3 Universal Life Insurance
Universal life is a form of permanent life insurance that provides you with coverage for again your whole life while providing you with the flexibility that a whole life policy doesn't. Just like we mentioned before permanent life insurance allows you to grow cash value and accumulate this cash value with a portion of your premiums. The best part about growing your cash value is that it will grow on a tax-deferred basis. Another upside of cash value is that you can access this cash in case you need it at any time of your policy. Just remember you have to put it back or it will get taken out of your death benefit. Let's get back to the flexibility that a traditional universal life insurance policy provides, you have the opportunity to choose when you want to pay your premiums and how much you want to pay. The best part about having this kind of flexibility is that you can live your life at ease knowing that you can change around your premiums if times get hard or things change in your life.
#4 Indexed Universal Life Insurance
Indexed universal life is yet another form of permanent life insurance that provides you coverage for your whole life, offers flexibility like a traditional universal life insurance policy, but also offers you the opportunity to make an investment. Your indexed universal life insurance policy's cash flow is connected to a particular index such as the S&P 500. This policy most of the time has a cap that will limit your potential returns but also has a floor so it limits the potential loss you may have. Your cash value won't be directly invested in the market.
If you are looking for an investment option then you should consider an indexed universal life insurance policy because it will allow you to make an investment and gain returns while your investment is being monitored. An upside of this policy is that as a policyholder you can get the benefit of a crediting floor which is typically 1% so the existing cash value is protected from losses in a poorly performing market. Just like the other permanent life insurance policies, you will also be able to gain and accumulate cash value which you can access later on if you need it. Another benefit of this policy is that each year your gains are locked in or captured which means that you can gain every year and it will be secured along with your previous cash value total. A downfall of this policy is that there are limited gains since there is so much protection, everything is always too good to be true. Your cash value does accumulate but is limited because the insurer makes money by keeping a portion of your gains, including anything above the cap. Some may think that this rate cap is disappointing in an unbridled market and it may underperform other investments.
#5 Variable Universal Life Insurance
Variable universal life insurance is yet another form of permanent life insurance. The difference between a variable universal life insurance policy and a traditional universal life insurance policy is that a variable universal life policy takes your cash value and invests it in numerous of sub accounts that are quite similar to mutual funds. Basically, this policy is a life insurance policy type in which your face value fluctuates depending on the value of the dollar, securities, or other equity products supporting the policy at the time payment is due.
Variable universal life insurance is not much different from traditional universal life and whole life insurance. There are three parts that are most important when buying coverage and that is the death benefit, beneficiaries, and premiums. The death benefit for this policy is still tax-free that is paid out by the life insurance company when you pass away and your beneficiaries will still receive it with this policy. You can even create your cash value over time but the thing about variable universal life insurance, unlike, whole life insurance, is that there is no guaranteed growth rate and your cash value can actually decrease. You can still access your cash value if there is a need for immediate cash but you still have to pay it back just like the other policies.
A pro for this type of policy is that most policies do come with fixed premiums. Having fixed premiums mean that you no longer have to worry about your premiums rising in the future. Another advantage of this policy is dependant on the carrier but many offer a guaranteed death benefit which means that the death benefit amount that goes to your beneficiaries is guaranteed to happen. With everything that brings good comes a little bit of bad and a con for this policy is that many people have trouble understanding it. If you are one of them simply don't buy it. Another con is that this type of insurance has to be monitored by you at all time because it doesn't have any sort of floor that will protect you from loss, and many people don't have time to check their investment daily so this is a big flaw in this policy.

Types of life insurance for seniors
If you are a senior reading this then you will be glad to know that there are a couple of different types of life insurance that you can still be eligible for. Maybe your term life insurance policy expired or you never quite had a life insurance policy in place, either way, you are here wondering if you can even get life insurance, the answer is yes and below are a few options that you should consider if you are not at your best health and can't manage to get a traditional life insurance policy. Feel free to also read our list of the best life insurance companies for seniors to have an idea of which life insurance company is senior-friendly and offer the best deals for their senior crowd followed by some tips for you to get the best possible rate from your life insurance company.
#6 Guaranteed Universal Life Insurance
Guaranteed universal life insurance is a product designed for those looking for more affordable permanent life insurance options with less focus on cash value accumulation. Guaranteed universal life insurance is also called a permanent term or lifetime term for a few reasons. The first being that it offers the simplicity that a traditional term life insurance policy provides. Another reason is just like a term policy is because it also happens to be the most affordable permanent life insurance in the market, obviously not as affordable as a traditional term life insurance policy but it is pretty cheap compared to a traditional universal policy.While this product may have cash value accumulation it's limited and usually just used to keep the premiums level throughout the length of the policy. It provides coverage from age 90 to age 121 depending on the product the company offers. This policy is also described as the best term/whole life hybrid.
While this product may have cash value accumulation it's limited and usually just used to keep the premiums level throughout the length of the policy. It provides coverage from age 90 to age 121 depending on the product the company offers. This policy is also described as the best term/whole life hybrid. An upside to getting this policy is that there is no medical exam necessary to receive coverage. A no medical exam policy allows you to get approved as fast as 15 minutes, depending on the company of course.
#7 Guaranteed Issue Life Insurance
Guaranteed issue life insurance is a popular policy among seniors because of their no questions asked slogan. You don't have to worry about not getting coverage because with a guaranteed issue life insurance policy you will be able to get coverage guaranteed! This policy is only available for those of you that are in between the ages of 45 and 85 depending on your state and your carrier. This is typically the "last resort" policy that most agents show to those who cannot receive a traditional policy due to medical conditions or age restrictions. Others usually buy this policy primarily for the fact that they are looking for burial insurance or final expense insurance.
Keep in mind if this is the policy you want that there is a 2-year graded death benefit limitation. This basically means that if you die before your 2-year graded death benefit limitation has ended your policy will not pay out for natural causes. If it is an accidental death then your policy will more than likely pay out the full amount in the first 2-years. The amount you can get for coverage will be from $5,000-$30,000 depending on the carrier you choose to work with.
#8 Simplified Issue Life Insurance
For the last of the top 8 most common life insurance policies we saved this one last because it is just so simple, get it? Okay, all jokes aside, let's get back to business! A simplified issue life insurance policy is also known as a no medical exam life insurance policy. When you are buying a traditional life insurance policy you will have to undergo a medical examination where a nurse comes out and does all the good stuff like checks your blood pressure but not with this policy, this policy doesn't need you to undergo a medical exam to get coverage. The benefit of cutting out the exam and giving the ability to apply online with a shorter application definitely shaves off months in comparison to a traditional plan.
With most simplified issue policies you can get up to $400,000 of life insurance in force in less than two days. Simplified issue is a great choice if you haven't visited your doctor in a while and sometimes it's better to take a no exam policy than having to risk getting denied on a fully underwritten policy.
What type of Life Insurance Should I Buy?
The type of life insurance you need depends on your budget, your financial responsibilities, and what your goals are with acquiring life insurance coverage.
Your budget
This is usually a good place to start because it will make it evident which type of life insurance you are actually able to get. Term life insurance is much more affordable than permanent life insurance simply because it's a less likely possibility that the life insurance company will have to pay out the claim. That's why the premiums for term life are much less expensive.
For example:
A healthy 43-year-old male, non-smoker, can acquire a $500,000 20 year convertible term life policy for 58$ a month.
That same male would acquire a $500,000 Guaranteed Universal life policy at $307 a month.
Big difference.
If you have a limited budget I recommend getting a term life insurance policy to make sure that you have some coverage in place that you can afford comfortably and have the peace of mind knowing you have it just in case. As your situation gets better through promotions, better jobs or business growth, you can always opt for more coverage or convert to a permanent term GUL policy. Some life insurance is always better than none at all, just ask your family.
Your financial responsibilities
Now if you know you can afford your life insurance premiums consistently and make sure the policy doesn't lapse than you have to consider your financial responsibilities. Life insurance is there to insure the chance that you may die unexpectedly. It's always a good idea to buy a policy that would cover you in the case that you die tomorrow, but you also have to consider that some financial responsibilities are permanent.
So if money is not an issue I recommend securing a permanent term policy now for all your permanent needs. Things like hospital bills, funeral expenses, and any legacy you want to leave behind. Now for all your temporary expenses like mortgages, you can secure a term policy for the length of time you think you would need it. This way you lock in a low rate for permanent life insurance, and you can have an affordable coverage to make sure you have adequate coverage in the case of an unexpected death. Remember you can also convert the term policy and lower the amount coverage (which lowers the premium) at any time without proof of insurability.
In Summary
If you can secure a permanent coverage for your permanent needs and a term policy for your temporary needs that is your best option. This is also best discussed with your agent so you can get the proper amount of coverage by doing a full needs analysis.
If on the other hand you need coverage but can't afford to do both, get more term coverage so that eventually you can convert it to a permanent policy and adjust the coverage accordingly to your needs at that time. Make sure you get an amount you can afford comfortably every month to keep the policy in force.
Call us at 888-492-1967 if you have any questions or Compare Term and Permanent life insurance quotes online.